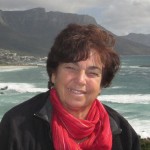 As an active and collaborative therapist and coach I provide a comfortable, safe, confidential and caring environment for personal and professional growth. Blending warmth and compassion with insight and skill building, I help individuals, couples and families navigate difficult times. Clients develop new skills and strategies to maximize strengths, overcome obstacles, and create positive and intentional patterns of growth. Clients emerge able to communicate more effectively and understand and resolve their challenges in constructive, compassionate and healthy ways.
My goal as a therapist and coach is to help my clients lead more fulfilled, more empowered and more productive lives. History is not destiny.
About Judith Schulman-Miller
Seasoned licensed clinical social worker and relationship coach in private practice.
Faculty appointments: University of Alabama, Birmingham School of Medicine, Department of Psychiatry; University of California, Los Angeles; Antioch
Consultant in interpersonal and family dynamics to financial planning firms, attorneys, and businesses
Conducts interpersonal skills training seminars and workshops
Provides executive and organizational coaching to clergy, business and non-profits.